Welcome to my website!
My name is
Olga Yurkovskaya.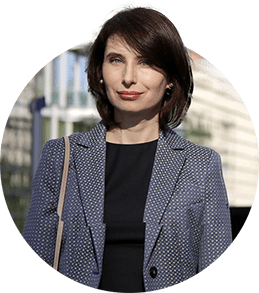 I am a psychologist, a business management consultant with an MBA degree, and the author of several books and dozens of very effective courses. I live and work in the United Arab Emirates (UAE), where my business is based. My key area of expertise is increasing income by changing the way you think. My clients change their way of thinking and become more confident, prosperous and happy.
My life is not limited to my work, naturally. I am raising three wonderful children. I enjoy doing it and do it with no fuss. I teach my children to live the same way.
I can teach you too. My clients' quick wins are my signature style.
Do you wish to change the way you think and become successful and financially independent, relaxed and happy? Read my articles and watch the video!
"Practice personal effectiveness and enjoy life!" has become not only my motto, but that of my clients as well. Join us!